CASSETTE CASSINGLE by The Coyote (from rock opera, COYOTE IN A GRAVEYARD):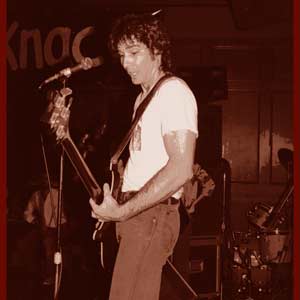 2 songs from the soundtrack album, COYOTE IN A GRAVEYARD, plus 2 instrumental versions of the same two songs on the B-side of the cassette single "cassingle."
This album was recorded at Cherokee Recorders when Tina Turner was cutting, "What's Love Got To Do With It?" Paul McCartney was also recording a Wings album there. So I would pay a super low hourly late and get to rent the studio from 10PM to 6AM. The soundtrack to the movie, COYOTE IN A GRAVEYARD, was recorded during the "graveyard shift."
This cassette was released to college radio in 1989 and received a lot of airplay for the minimal promotion my staff of interns was able to accomplish. Much to my surprise, the song, "Coyote in A Graveyard," received more airplay requests than the song, "It's Your Shadow." Even the instrumental version of the song, "It's Your Shadow," received more airplay than the vocal version. Perhaps I made the song too scary.
COYOTE IN A GRAVEYARD was a rock opera that New World Pictures scooped up for a movie screenplay. The soundtrack album has never been released and the movie was shelved when New World Pictures quit the movie business in 1988 to become a television production company.
Steven Spielberg later got interested in this movie when he making "HOOK," at Universal Studios. He and Kathleen Kennedy offered to let us use the pirate ship for the movie if we could shoot on the weekends. The script for Coyote In A Graveyard has a pirate ship battle that takes place...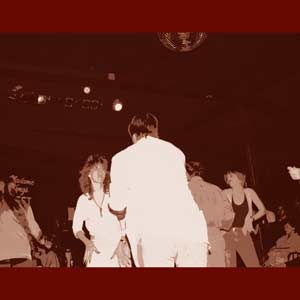 Format: Cassette Single "Cassingle"
Released: June 1989
Genre: Rock & Roll, Folk Rock, Classic Rock
Similar to artists: Jimi Hendrix, Stevie Ray Vaughn, The Doors, ELP Emerson Lake & Palmer, Led Zeppelin
Produced by Richard Connor for Shaolin Records
Engineered by: Bob Shames, Darin Prindle
Artist: The Coyote
Composer/Lyricist: The Coyote
Bandmembers:
The Coyote - vocals, acoustic guitar, bass, electric guitar
Bruce Candelaria - drums
Scott Hitchings - keyboards
Lori Aguilar